Service & Parts
» Radiator Services In Moose Jaw, SK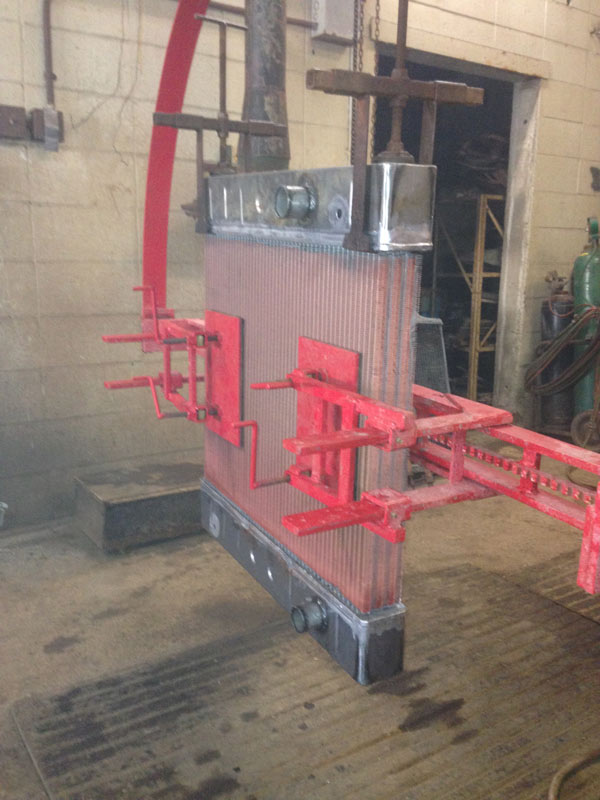 Ric's Radiator and Industrial builds new complete radiators to change over any aluminum coil radiator. We provide service for many applications, including heavy duty truck and highway, heavy duty equipment, combine and tractor, and dozer or front end loader.
Heater Cores
We sell new complete heater cores, and also auxiliary heater assembles. We also re-core and repair heater cores.
Charge Air Coolers
Ric's Radiator and Industrial also works with charge air coolers, including new complete units. We also custom build them to create an easy clean out core.
Oil Coolers
We repair oil coolers and also have new oil coolers for sale and can get internal or external oil coolers.
Hydraulics and Transmission Oil Coolers
We sell new oil coolers for replacement or add-on coolers for extra cooling.
Fuel Tanks & Accessories
We sell new fuel tanks, sender units, and accessories.
We also have 3 litre and 6 litre fuel tanks for small engines.
Condensers
We repair condensers and sell new units for many applications.
Fuel Tank Steam Out & Repair
Ric's Radiator and Industrial steamed out and repairs fuel tanks. We also test them for leaks, install new filler necks, and modify existing fuel tanks or oil tanks.
Fuel & Oil Tank Custom Builds
We build fuel and oil tanks to customers' specifications, using aluminum or steel.
Fuel Filler Hose
We have fuel filler hoses available in length of 3 feet or by the inch: 2.5", 2.25", 2", 1.75", 1.5", 1", 1 1/8", 1 1/4", 1 3/8", 1/2", 5/8", 3/4".
We sell 90 degree and 45 degree fuel filler host at 1.5", 1.75", 2", 2.25", 2.5".
Radiators
We custom build radiators for stationary engines including building new and complete radiators to change over aluminum automotive core to copper- brass industrial cores. Or to brass- steel thin applications.
We build new, completely custom radiators for easy clean out and extra cooling capacity, and offer new, complete replacement radiators.